Austen's Finest Adaptation, Emma.
Released on Valentine's Day, Emma. marks one of the best movies to start the new year. With its charm, beauty, and history, this Jane Austen adaptation is being deemed of the best renditions of Emma.  
Set in the Georgian Era of England, Emma. follows the life of Miss Emma Woodhouse, a young woman of the upper-class who spends her time matchmaking for her family and friends.  
The 2020 film, directed by Autumn de Wilde, blends grace and comedy perfectly! Wild and her talented team of set, costume, and location specialists incorporate beauty and precision into every detail of this film.
From extravagant English mansions and magnificent country topography to carefully crafted and colored gowns and horse carriages, the audience is stolen into a nineteenth-century period piece. With Anya Taylor-Joy as Emma and Johnny Flynn as Mr. Knightley, our two main characters, the film is painted with a mix of humor and elegance that perfectly embodies the beloved characters from Austen's original novel published in 1815.
The audience will find themselves encapsulated by each character's quirky personality and romantic awe. Both the chemistry and attention to detail between each character interaction creates an exceptional, period ensemble. 
A must-see!
Emma is in theaters now. 
Leave a Comment
About the Contributor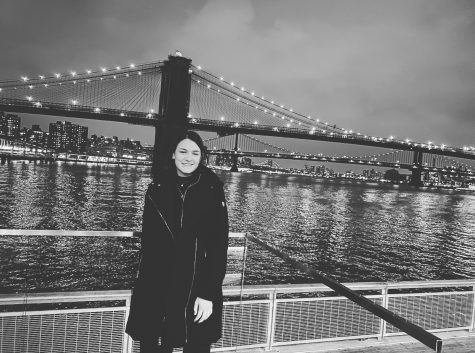 Ashley Stagnari, Editor-in-Chief