Star Wars Actor Adam Driver Takes the Lead in Cinema and Service
The Star Wars franchise has been an emblem of cinematic success since A New Hope in 1977. The trilogy has continued its lasting commitment and following from the extensive fan base around the globe. From lovable characters to galactic battles, Star Wars packs a punch.
Starting in 2015, director JJ Abrams revived the Star Wars franchise with the sequel trilogy, The Force Awakens (2015), The Last Jedi (2017), and the Rise of Skywalker (2019). The latest episode, and the last of the sequels, made fans say their goodbyes to some of the most iconic and admired characters in the Lucasfilm franchise.  
One character beloved by fans and critics, Kylo Ren, or the now redeemed Ben Solo (son of Princess Leia and Han Solo) played by Adam Driver, will undoubtedly leave his mark on the fans for years to come. Ben Solo's complex character arc and unique lightsaber have fans of all ages deeming Ben as one of the best Star Wars characters to date. Upon recent responses to The Rise of Skywalker, the fanbase has begun a social media challenge named #savebensolo through reenactments of Solo's most iconic scene in the finale of this trilogy. In addition to this challenge, a fan has begun a GoFundMe in support of Adam Driver's organization, Arts in the Armed Forces (AITAF), and donations have skyrocketed to over $83,000!
The non-profit, Arts in the Armed Forces, started by Driver and his wife, Joanne Tucker, in 2008, brings theater to active duty service members and veterans and their families in an effort to connect the arts with a military audience. AITAF has successfully traveled to countries around the world including Kuwait, Germany, and Djibouti, Africa, performing acts in a variety of themes and experiences. This organization seeks to engage with a military audience through theater's unique power in articulation and shared experiences, "bridging the divides between military and civilian." (aitaf.org)
Arts in the Armed Forces has received much success and acclaim through its portrayal of plays written by service members and veterans through their annual Bridge Award, play readings on Broadway, and numerous grants to expand their exceptional influence in the lives of those who served and continue to serve our country.  
Adam Driver has not only revolutionized cinema in the past decade but his inspiring journey from Marine to actor and devotion to enriching the lives of service members through theater highlights his success and character.
Sources:
aitaf.org 
Leave a Comment
About the Contributor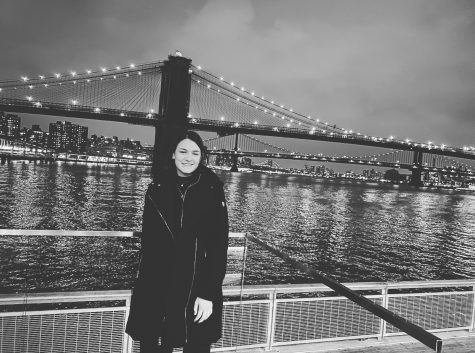 Ashley Stagnari, Editor-in-Chief