Seneca Schwartz: Flipping the Script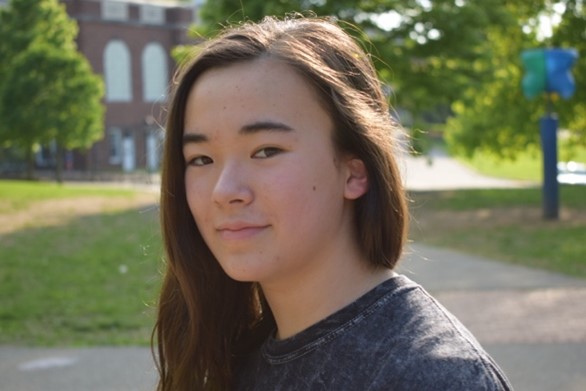 Not many high schoolers have starred in a TED Talk and written, directed, filmed, edited, produced, and starred in two short films. But Seneca Schwartz is not your typical high schooler.  The John Jay High School junior is also fluent in Japanese, writes original music, plays guitar and ukulele, skateboards, and has acted in several plays and musicals. Most notably, she is a dedicated parkour athlete and can often be found doing flips in the school hallways for a delighted crowd.
According to parkour.com, "Parkour is a training method practiced by overcoming obstacles in the natural and urban environments through natural movements and various techniques such as jumping, vaulting, and balancing." Schwartz began doing parkour at the age of 10 after watching the TV show American Ninja Warrior. She quickly fell in love with the sport, but immediately noticed the lack of female parkour athletes. This inspired her first film, Like a Girl, which she created for an 8th grade project. For the film, Schwartz interviewed over 20 female parkour athletes from around the world about their experience of being a female in a male-dominated sport.  Schwartz stated, "the main purpose of Like a Girl is to inspire and empower other women and girls in parkour." The film now has over 8,500 views on YouTube and has gained the attention of several of Schwartz's parkour role models, including Sydney Olson and Luci Romberg.
After the success of Like a Girl, Schwartz knew she wasn't finished. "I felt like I had more to say after creating my first film and I felt like I didn't get my message across in a concise manner, so I wanted to resend my message," she explained. Her message is simple: "to let other girls know that they're not alone, and they're not the only ones doing the sport, and that there are other girls to look up to." Thus, her second film, The Future of Female Movement, was born. This film focuses on the importance of female role models in fringe action sports and the obstacles and discrimination female athletes face. "Society has developed these harmful stereotypes and biases towards female athletes, and those stereotypes are even harder to dismantle when they are applied to fringe action sports," Schwartz explained. The film, premiered in April 2020, received over 2,300 views and support from people around the world. It was also a semifinalist for the New York Cinematography Award for best documentary. Schwartz cites the film as the accomplishment she is most proud of and is thrilled that both her films have received such positive responses. "I never intended to go this far," Schwartz said. "I just did it because I'm passionate about this message and this sport that I love, and it just kind of snowballed and I realized that I can make a difference." Indeed, she has. After releasing The Future of Female Movement, Schwartz noticed a "greater shift in the way women are treated in the parkour community," and realized that her message "was being received and was getting across to people."
Recently, Schwartz filmed a TED Talk for TEDxYouth where she spoke about the struggles of female athletes in a "more general view, to be applied to everything in life, because women face a lot of obstacles in every industry and field." Schwartz said, "It has very similar content to The Future of Female Movement and it is a more concise and clear version for people who don't necessarily know what parkour is." In her talk, she encourages viewers to "apply the message of empathy, encouragement, and support to your own life and your local community." Although she was unable to perform it for a live audience due to COVID restrictions, the talk was filmed and premiered on January 30th, 2021. It can be viewed on the TEDXYouth YouTube channel. Her films, Like a Girl and The Future of Female Movement can also be viewed on YouTube. Schwartz encourages everyone who is reading this to "advocate for inclusivity and try to understand what others are going through and see their struggles from their perspective."
View Comments (1)
About the Contributor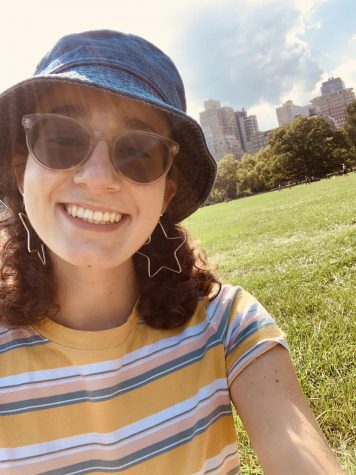 Ava Elghanayan, Campus Life Editor
Writer, Actor, Activist, Book Lover.