JJ Vocal Jazz Places First at Berklee High School Jazz Festival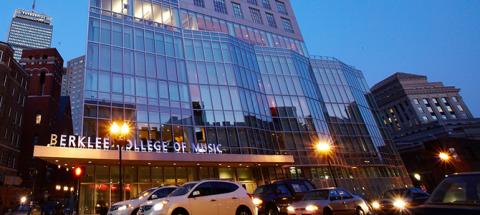 On Saturday January 26, 2019, John Jay Vocal Jazz and Jazz Band went to the 51st and unfortunately last annual Berklee High School Jazz Festival in Boston, Massachusetts. Vocal Jazz ended up winning first place in our division. We sang Chilli Con Carne a song made famous by The Real Group, Come Back to Me from On A Clear Day You Can See Forever, All at Once by Whitney Houston, and The Way You Look Tonight by Fred Astaire.
It was incredibly surreal because out of the 15 years our school has attended this festival, it was the first time John Jay won! As a baritone/bass in Vocal Jazz, I was amazed and shocked when it was announced that we won. Michaela Marcotullio, a tenor in our ensemble, '19, "It took me by surprise. I was mentally not prepared for it." I would definitely agree!
But why did we win? Sona Minassian, a soprano and student conductor, '19 says "This was the first year that a lot of students could come forward and say what they think what we should do better in. This lead to exponential growth and commitment to fixing what we can." Throughout rehearsals, students were able to give each other constructive criticism and advice for how we can improve for Berklee. "I think the content we sang surprised the judges. They probably weren't expecting a song like Chili Con Carne," says Ashton Touzeau '20, a tenor.
We all had a fantastic time on the trip. Maddie Jahaley '21, an alto, says "I loved how everyone was so supportive of each other and the whole community," when asked about the environment of the trip. I can personally say that I agree with her. Everyone was so encouraging and supportive of each other and we ended up becoming one big happy family!
To the students in the ensemble, Mr. Steven Morse, said:  "Thank you. Thank you for being part of my program and bringing John Jay the first place trophy."
This truly was the experience of a lifetime! You can check out our performance of Chilli Con Carne by copying and pasting this link into your web browser: https://ensemble.lhric.org/hapi/v1/contents/permalinks/La45Jwo6/view! I hope you enjoy.
Leave a Comment
About the Contributor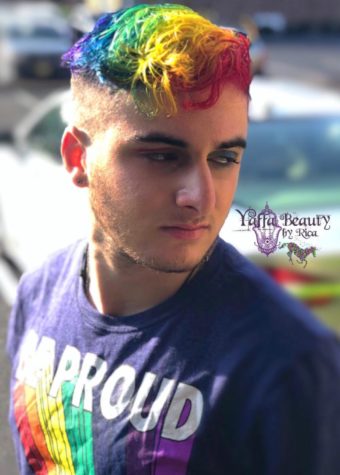 Harry Heftler, Editor-in-Chief
(He/Him)

Just your average coaster boi, Avril Lavigne fanatic, singer songwriter, and makeup artist