Student Spotlight: Lily Oyen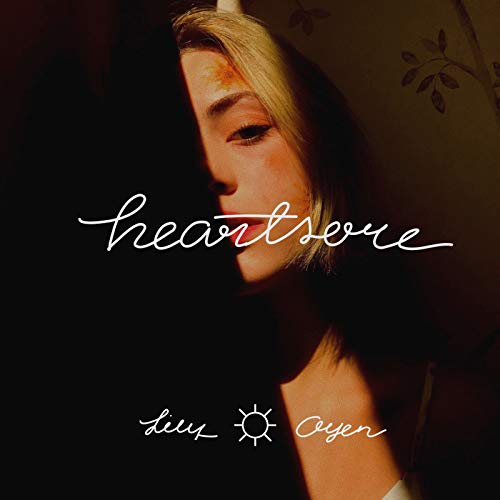 Hang on for a minute...we're trying to find some more stories you might like.
Lily Oyen is an incredibily talented budding singer and songwriter from John Jay who began singing and songwriting when she was very young. She started playing the piano when she was just four years old. She has taken cello lessons in school and has taught herself the guitar, ukulele, bass, and a little bit of drums, although she would love to learn how to play the accordion. "Honestly, I'd love to just learn every instrument I can because it's so fun to experiment with all different kinds of sounds, especially while songwriting." She was only five when she wrote her first song, but it was at the age of 13 when she began writing pieces of music that she was proud of. "My favorite part about singing is definitely being able to express myself and the lyrics in a meaningful and impactful way. When I sing, I feel more connected to what I'm saying and what it means, and it inspires me even more. It can be hard to record my own music sometimes, since I often doubt my singing abilities, but that's something I'm working on as I make and release new music."
Her single Heartsore on Spotify has been listened over 10,000 times. She says, "the inspiration for Heartsore came about in the summer, as I wasn't seeing many of my friends as much. I began to notice how not only me, but also how other people could grow out of friendships so easily."
Oyen draws inspiration from a multitude of genres, but her most conspicuous influences are Billie Marten, Billie Eilish, and Cavetown. She says she was heavily influenced by a lot of young artists she met in the Future Music Moguls Program at the NYU Tisch School of the Arts. She even plans on working with Sawyer Nunes, an artist she met in the program. It was at this program that she received the best piece of advice from a publicist who visited her class. She said that in order to be a successful artist, you have to stay true to yourself and maintain an identity for your audience. "As someone who is very easily influenced by others musically, this really helped me realize that who I am just as good enough for the music industry as any other artist. This continues to help me as I keep writing music, because it encourages me to write from what's in my heart and not just what I think everyone will listen to."
Oyen's goals as an artist were very virtuous and honest. "I want to release as much music as possible so that my audience can grow and I can impact as many people as possible. What really matters to me is helping people with the songs that I write, since I know music has such an impact on how I live my life. Already, with just one single out, I've had so many people reach out to me to let me know that my song helped them in some way, and that's why I write music. Another big goal of mine is to work on my self esteem when it comes to music, since I often doubt myself and my skill level and find myself comparing my music to that of others."
Her new single is projected to be release on February 2nd! "It's almost completely finished production wise, but I want to send it out to a few Spotify playlist curators in hope that I can land a spot on one of their rising artists or indie/pop playlists." I definitely can't wait!