Logan Paul Apologizes
Hang on for a minute...we're trying to find some more stories you might like.
Logan Paul, a Youtube star of Ohio, is facing a load of backlash from a video he recently uploaded titled, "We found a dead body in the Japanese Suicide Forest", featuring a clip of an apparent man who committed suicide in the Aokigahara forest at the base of Mount Fuji.  Before uploading the video, Logan tweeted, "tomorrow's vlog will be the craziest and most real video I've ever uploaded."  When he comes across the body hanging from a tree, he says "Yo, are you alive?" he says in the video. "Are you f–king with us?" highlighting his incredibly thoughtless, disrespectful, and inconsiderate personality.  Six million views later, Paul took down the video and apologized on Twitter; "I didn't do it for views.  I get views.  I did it because I thought I could make a positive ripple on the internet, not cause a monsoon of negativity.  That's never the intention.  I intended to raise awareness for suicide and suicide prevention and while I thought 'if this video saves just ONE life, it'll be worth it,' I was misguided by shock and awe, as portrayed in the video.  I still am."  
This implausible apology did nothing to minimize the negative feedback he was receiving.  Anna Akana, a veteran YouTuber who lost her sister, Katrina, to suicide 10 years back, tweeted "Dear @LoganPaul, When my brother found my sister's body, he screamed with horror & confusion & grief & tried to save her.  That body was a person someone loved.  You do not walk into a suicide forest with a camera and claim mental health awareness."  Aaron Paul, no relation to Logan, an American actor, best known for his role portraying Jesse Pinkman in Breaking Bad tweeted, "Dear @LoganPaul, How dare you!  You disgust me.  I can't believe that so many young people look up to you.  So sad.  Hopefully, this latest video woke them up.  You are pure trash.  Plain and simple.  Suicide is not a joke.  Go rot in hell."  
Paul returned to Youtube sharing a seven-minute video titled "Suicide: Be Here Tomorrow." where he attempts to understand the complexity surrounding suicide and acknowledges his mistake and ignorance.  The video features a first hand account of Kevin Hines, a man who jumped off the Golden Gate Bridge, a discussion with Bob Forrest, founder of the Alo House Recovery Center, a conversation between Paul and Dr. John Draper, director of the National Suicide Prevention Lifeline, and Logan offering advice, guidance, and his opinions on the matter.  He believes as a society, we need to be more compassionate, including him, something he is learning to be more throughout this journey.  He offers five steps to prevent suicide: ask, listen, be there, help connect, and lastly, check-in.  Paul will also donate $1 million to various suicide prevention organizations.  He closes the video by saying "It is time to start a new chapter in my life as I continue to educate both myself and others on suicide.  I am humbled and thankful to say this is just the beginning."  
With Logan Paul being a role model to millions of kids around the world, it is imperative he learns from his mistakes and acts in a responsible and respectable manner from now on.  The video appeared to be genuine, but his actions in the months to come will determine if he has, in fact, changed.
About the Writer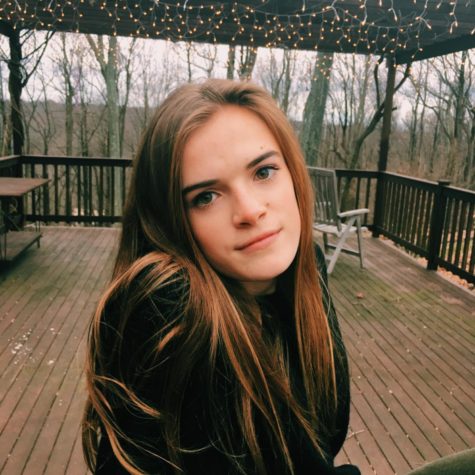 Tyman Cronin, Editor in Chief