An Upscale Pizza Parlor: The North Street Tavern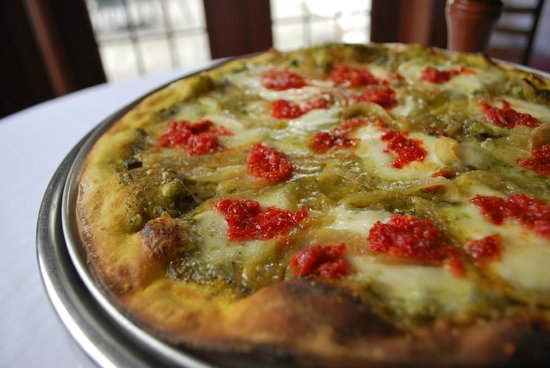 Hang on for a minute...we're trying to find some more stories you might like.
The North Street Tavern in White Plains, New York combines fine food and a cheery atmosphere. The venue has a cozy, family feel of a tavern while still providing upscale, savory cuisine that has made the restaurant a hidden treasure among White Plains natives.
The staple of the restaurant is their smoked, wood oven-fired pizza. This is no ordinary pizza, as local residents who are sick of the normality of La Famiglia will take satisfaction in the decadent, satisfyingly crunchy pie that can be offered in exotic flavors like prosciutto truffle white and capricciosa.
The service is, as expected with an upscale restaurant, both very friendly and attentive. However, on certain nights when the bar is full and there are many families eating out -which is often- it can be a while before you get your food.
The reason why this restaurant is so relaxed is the price; people aren't worried about the paycheck and are embracing the quality of the meal. The most expensive large gourmet pizza is only 16 dollars, rivaling even standard pizza shops elsewhere. However, they do offer big-ticket items on the menu as well, such as the Bone in Rib-eye, appealing to whatever you are in the mood for.
It is difficult to find a place with such a relaxed atmosphere that also provides a touch of upper class living. The restaurant is especially ideal in the summer; the outdoor patio overlooks a golf course, so you can enjoy your gourmet pizza while watching people compete on the last few holes.