Humans of John Jay: The Month of Giving
With Halloween costumes stowed away in our closets and the first winter snow now behind us, the holiday season is officially underway. In light of the Thanksgiving spirit, Harry Heftler and I decided to interview students on campus about what they're thankful for this November.
JJHS Students told us they're thankful for…
"The friends I have, my loving family, all the opportunities I have in life, and for life itself." Billy Lee, '19
"My cross country team and an amazing last season." Caroline Williams, '19
"My friends, family, and my teammates!" Sarah Pieratti, '20
"The ability to learn about different cultures through my job." Sophie Eberhardt, '19
"How music allows me to take part in a unique, individual language that can be used to communicate with people from different parts of the world." Ari Mendes, '19
"The great education I receive." Andrew Brown, '22
"The opportunity to be a coding teacher and the ability to spread knowledge about something I am passionate about." Kyle Dickson, '21
"Hockey." Tristan Lyons, '22
"The gift of singing." Caty Galgano, '22
"The laughter that memes give me." Sophie Morris-Suzuki, '20
"My friends!" Katie Bieber, '19
"Lacrosse." Julianna Duva, '20
"Creativity." Paul Esposito, '20
"The unique and accepting community that I can be a part of." Ethan Marcotullio, '22
Wishing everyone a Happy Thanksgiving from the Focus team!
About the Writer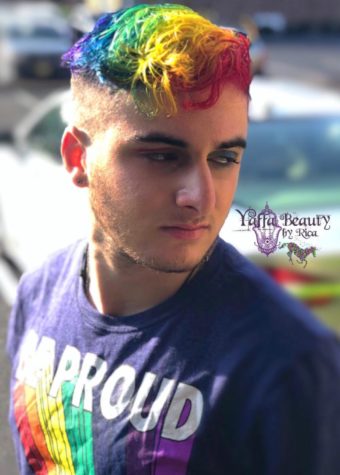 Harry Heftler, Editor-in-Chief
(He/Him)

Just your average coaster boi, Avril Lavigne fanatic, singer songwriter, and makeup artist