NBA Draft 2018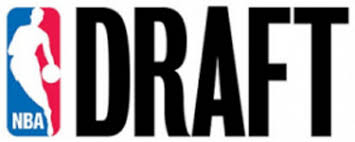 Hang on for a minute...we're trying to find some more stories you might like.
The annual NBA Draft provides fans, scouts, and NBA decision-makers a look at some of the top prospects in an environment that will test their mental and physical abilities. Here are some key questions surrounding the event.
Will Trae Young impress?
This is likely to happen for at least one reason. Young will be tracked intensely at the combine because he falls in that 4-10 range of prospects. If he has a poor combine, how much will it impact him in that. If he shows up, competes in most events and tests well, buzz around him will only grow. He's the most famous prospect in this draft. Young has been off the radar and out of public discussion.
How will Donte DiVincenzo and Omari Spellman do?
Villanova's hopes of winning a third national title in four years probably stops with at least one of these two players returning to school. For Spelman, a big man with range and someone with only one year of college experience, he has a really good opportunity to stand out this week.  DiVincenzo has a fascinating situation in front of him. Because of his Most Outstanding Player performance at the Final Four, his stock skyrocketed. So if he opted to return to school, he'd not only be the most well known player in college basketball he would also be a likely first-team All-America selection in the preseason. It would not shock me if DiVincenzo has a strong combine and opts to keep his name in the draft.
How will mystery men Brian Bowen and Billy Preston look?
Here are two five-star prospects from the high school Class of 2017 who never played college basketball. Bowen was part of the Louisville fiasco in the FBI investigation. Preston had a mysterious situation with a car at Kansas, then eventually bailed on school after his eligibility couldn't be cleared in time for his liking. So now we get a look at both of these players at the combine. Preston is a power forward who will probably test well and have good measurements. Bowen is a fascinating player. He's currently enrolled at South Carolina, but his college eligibility is up in the air. Meantime, Bowen's lawyer has gone publicly to lobby for the NCAA to resolve his case.