Coronavirus Capital: Big Tech Gains During the Pandemic
A decade from now, the history textbooks will be filled with anecdotes and information about life right now. Our children, our children's children, and everyone after them will be talking about the coronavirus pandemic for the rest of time. It's indisputably such a critical, all-encompassing event that has drastically changed the way everything operates.  
The havoc that this virus has caused us is unprecedented with nearly three million lives lost globally and billions of dollars lost financially. Yet, why is it that companies like Amazon, Facebook, Alphabet (the parent company of Google), and many other large tech companies released that they had their best quarter ever in Q4 of 2020. 
Amazon saw a 37% increase in revenue compared to last year, and other companies reaped similar benefits. Jeff Bezos had stated, "We're seeing more customers than ever shopping early for holiday gifts", indicating that this has been a substantial factor in popularizing and necessitating e–commerce. This may be a leap forward or possibly a leap back, amidst a maelstrom of significant setbacks for society. 
Dan Ives, an analyst from Wedbush Securities—a successful tech investment firm—stated, "Right now, it's big tech's world and everyone else is paying rent, this crisis has brought their growth forward by about two years." By fully integrating anyone not involved with these companies, they are propelling each one into the stratosphere. Building onto this, another senior financial analyst, Hari Srinivasan stated, "The penetration of e-commerce is accelerating, Amazon is a prime beneficiary of the shift, and the changes are here to stay." Their unit sales surged 57%, their largest surge in growth ever. It also reported a 51% surge in advertising unit sales for sponsored products. 
Facebook, continuing the trend, reported above average returns because many small businesses migrated online through their services to adapt. Cheryl Sandberg, Facebook COO, summed up their value during the pandemic, "A lot of businesses are struggling, but at the same time businesses have to pivot online. We become a place you where you can set up a website, set up a digital storefront. We have over 9 million advertisers, 180 million small businesses that use either Facebook or Instagram." 
2020 (and now the earlier half of 2021) have been more than just watershed years in terms of public health. The influence on the societal perspective on technology and its importance have shifted. This represents something greater than "exceptionally good returns" amidst disaster; it represents a forced booster down the path of increased dependency on technology. Out of necessity, many businesses have had no choice but to turn to all the aforementioned companies to keep themselves afloat. They have been cornered into relying on these online services for increasingly more aspects of life. Sure, certain things have been made easier for these businesses, and e-commerce has increased the accessibility of goods, but only time will tell if there are any unintended consequences.  
Notably, Amazon was heard by Congress in September regarding its treatment of certain smaller sellers. 
Whether we like it or not, it's here, faster than it would have been without the pandemic. Big tech has tightened its grip on our society, which is yet another transformative change that has resulted from this year like no other. 
Leave a Comment
About the Writer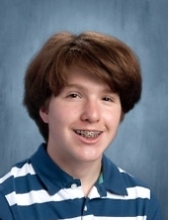 Pierce Berke, Staff Writer


Love writing about technology and finance