Trends of 2020: A Gen-Z Perspective
1. Mask-Wearing, Social Distancing, and Self-Quarantining
The COVID-19 pandemic has had an impact on every individual from every corner of the globe. Cities have shut down, businesses have closed, and workers have lost their jobs. People have settled into a state of dysphoria, counting down the days until the pandemic will finally come to an end. However, many people have already adjusted to "the new life." Masks have become an integral part of daily life, making appearances in public areas like schools, restaurants, and parks. People have also become increasingly cautious about maintaining their personal space, crossing the street when someone is near, and securing a six-foot distance from others.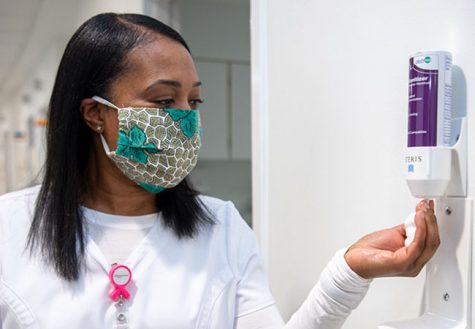 Photo Source: Cleveland Clinic
2. At-Home Workouts
With gym closures and stay-at-home orders, many people have taken it upon themselves to embark on a journey through the vast land of YouTube videos and virtual fitness programs. Chloe Ting, a YouTuber from Australia, gained massive popularity over the summer after her viral video, "Get Abs in 2 WEEKS | Abs Workout Challenge," started trending across various social media platforms. Known for her quick, beginner-friendly workouts and bubbly personality, Ting has reached over 16.5M subscribers on YouTube. Pamela Reif, Maddie Lymburner ("MadFit"), and Sydney Cummings are also notable YouTubers in the fitness industry who have inspired people to get active during this difficult time.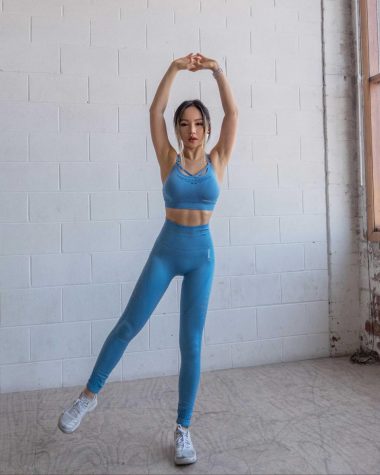 Photo Source: Chloe Ting
3. "I wish I were Heather"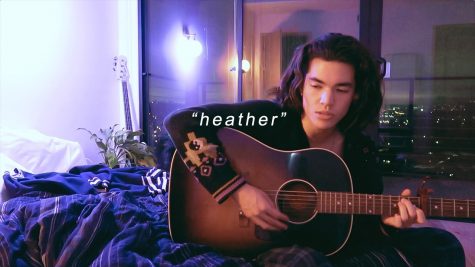 Photo Source: Heather – Conan Gray (Acoustic)
On August 20th, 2020, American singer-songwriter Conan Gray released a music video for his hit single, "Heather." The song gained popularity through a trend on TikTok where people equated a person in their lives—often their mother, best friend, or girlfriend—to "Heather." In an interview with Genius , Gray explained that "Heather" is the person that your crush likes, instead of you. Heather is the person that you cannot help but be jealous of because they are perfect. Many people have commended Gray's lyrics for their rawness and honesty. Some people have taken a positive approach to what it means to be a "Heather," while others have shown resentment towards the "Heathers" in their lives. "Heather" has also sparked a global dialogue around youth relationships and how it feels to have a crush on someone who is unattainable.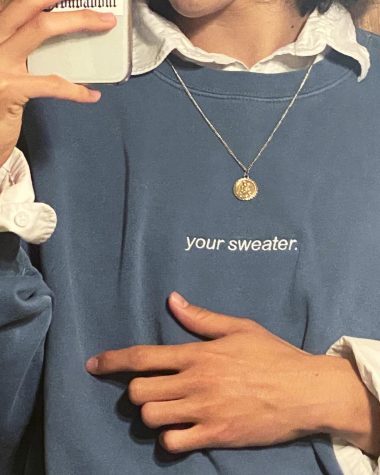 Photo Source: Conan Gray Twitter
4. TikTok: A Platform with Unlimited "Sides"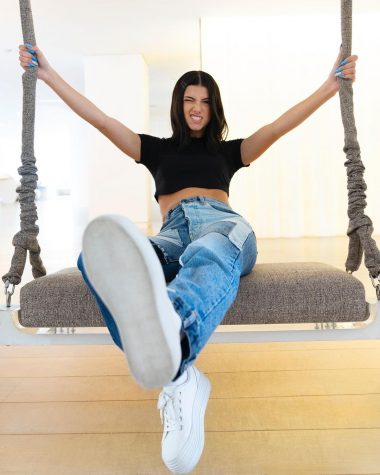 Photo Source: Charli D'Amelio Instagram
"What side of TikTok are you on?" TikTok is a Chinese networking service that stemmed from Musical.ly, a social media service launched in 2014. TikTok is known for its fifteen-second to minute-long videos that often involve dancing and lip-syncing. However, in recent months, TikTok has grown into a much more expansive platform. Its algorithm allows for it to cater its content to its millions of users, which means that nearly everyone can find something that they enjoy watching on TikTok. College TikTok, Fashion TikTok, One Direction TikTok, Gaming TikTok, Food TikTok, and Fandom TikTok are among some of the sides of TikTok. During quarantine, many people have spent endless hours scrolling mindlessly through the never-ending world of TikTok. As of now, TikTok seems to be on the rise, but who knows? Maybe it will die down and become just another Vine or Musical.ly.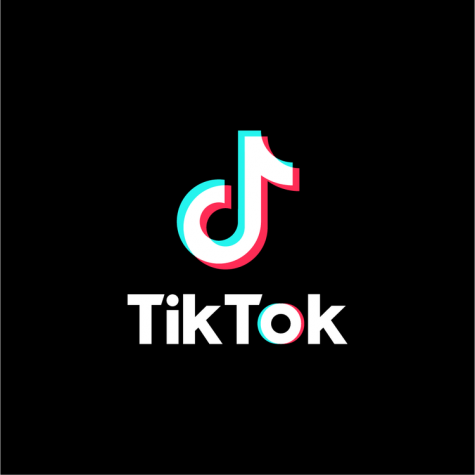 Photo Source: TikTok
5. Comfortable Clothes, Only.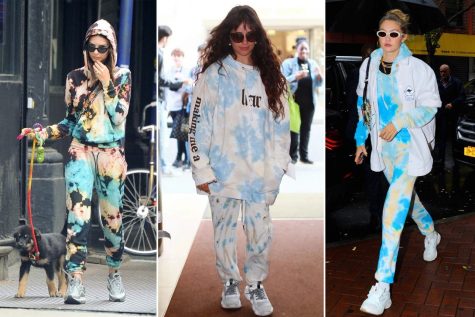 Photo Source: New York Post
"Stay at home." In other words, wear pajamas or lounge in athleisure all day long. Comfort has become a fashion priority, with sales of active shorts, sweatpants, and sport bras increasing this past year according to Maria
Rugolo, an analyst at NPD Group. With less people to impress, some people no longer feel the need to buy professional clothing, reflected in an over 50% decrease in the sale of suits, dress shirts, dress pants, and dresses between March and July of 2020 compared to last year. People are gravitating towards a life of comfort, and it doesn't seem to be stopping anytime soon.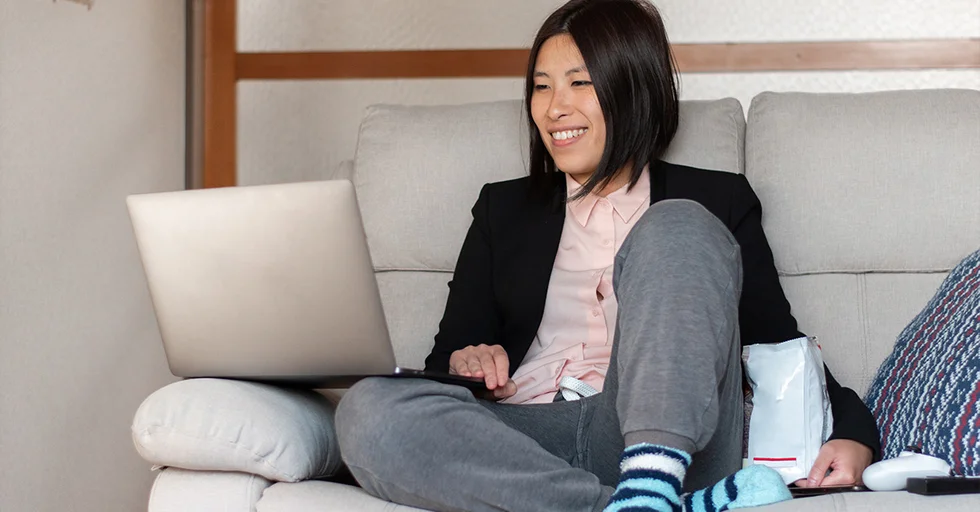 Photo Source: 22 Words
6. Donald Trump v. Joe Biden
2020 has been a year filled with political tension and chaos. With a Presidential election happening in the midst of an economic recession and a global pandemic, the United States has arguably been torn into pieces. Political polarization continues to worsen in the United States and discourse is barely possible anymore. This was shown in the first Presidential Debate between Donald Trump and Joe Biden. Post-election, allegations of widespread voter fraud have caused even larger rifts between opposing political parties. Let's hope that 2021 can be a productive year for President-Elect Joe Biden and Vice President-Elect Kamala Harris!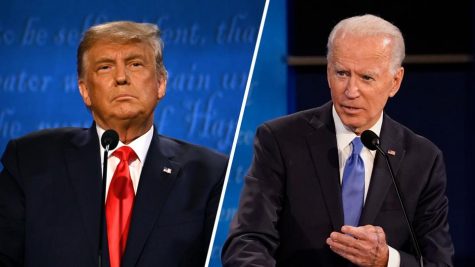 Photo Source: Forbes
7. A New Kind of Activism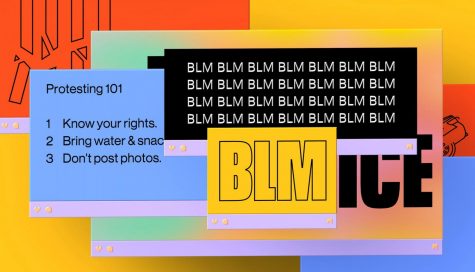 Photo Source: The New Yorker
With twenty-four hours in a day, people have been glued to their screens monitoring the latest news or social media notifications. On May 25, 2020, George Floyd, a 46-year-old African American man, died in
Minneapolis after being handcuffed and pinned to the ground by a white police officer. Floyd's death caused an uproar across the globe, with news spreading like wildfire over social media. Suddenly, "Black Lives Matter" was in everyone's feed. Although social media is a useful tool to spread awareness at a rapid pace, it often leads to performative activism and social movements dying out quickly. People often lose interest once a topic is no longer "trending," making the issue seem unimportant all together. In order to be a true ally, it is essential to follow through with your activism. Do the proper research, and find the resources to help the causes that you are passionate about. Make sure that you are amplifying marginalized voices in all your conversations and holding yourself accountable for any mistakes that you may make along the way. After all, we are all here to grow.
8. Cultivating New Talents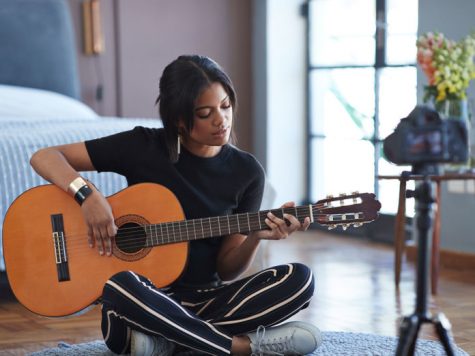 Photo Source: Guitar.com
What did you do over quarantine? Did you learn how to bake sourdough bread? Did you learn how to play a new instrument? Did you finally build that treehouse that you've been dying to build? With extra-time on people's hands, many people have been able to pursue their interests and take the necessary time to build lifelong skills and experiences.
9. Zoom University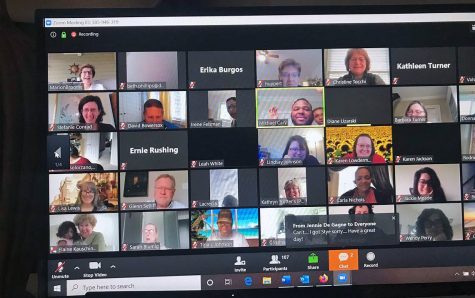 Photo Source: Duke Today
Amidst the coronavirus pandemic, many schools have taken precautionary measures by shutting down in-person classes, restructuring the entire educational system in the United States to remote learning. Many universities closed their campuses off to visitors and restricted the amount of people that were allowed to return to campus last fall, causing many students to take a gap year. Zoom Video Communications, an American company founded in 2011 by Eric Yuan, has since then taken the world by storm. Zoom is a major form of communication for schools, businesses, families, and other daily interactions. For students, Zoom and other technological platforms make up the majority of their day as they attend online classes, submit their homework assignments, go to clubs, and keep in contact with their teachers all online. This has impacted the mental health of many students as they feel isolated from real-world interactions and feel as if they are lacking sufficient social, educational, and extracurricular opportunities. For now, Zoom has allowed for life to have some degree of normalcy, even if it may feel like the most unfavorable outcome.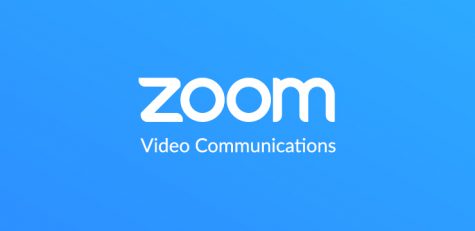 Photo Source: Webwise
10. Among Us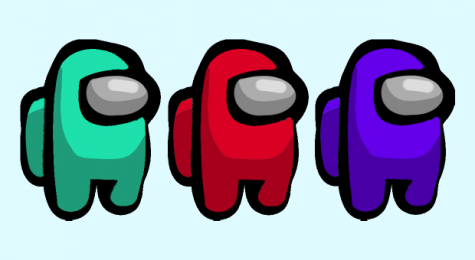 Photo Source: The Queen's Journal
Among Us is an online multiplayer game that was initially released in 2018 but grew to popularity during 2020 due to the COVID-19 pandemic. It is available to play for free on iOS and Android devices and costs $5 on a PC. It features colorful and customizable unique-looking minion/alien-like figures that perform tasks and call each other "sus" in hopes of finding the Imposter(s). It is relatively simple to play and each game lasts only around ten minutes. Among Us does not require any specific skills, making it easy for most people to play the game. Relatable memes throughout social media have also played a prominent role in bringing a new energy and enthusiasm to the virtual game.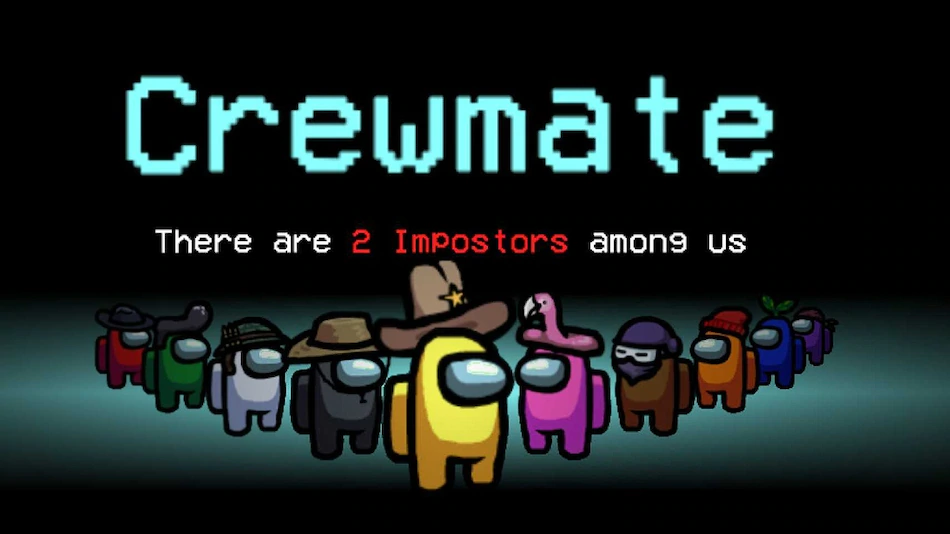 Photo Source: Gadgets
Leave a Comment
About the Contributor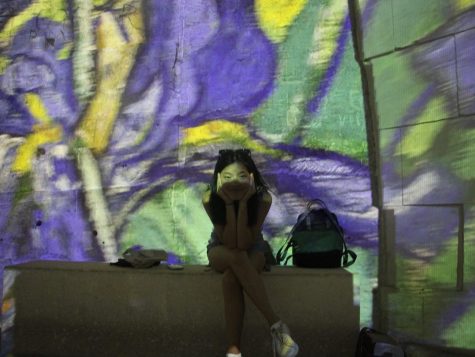 Sophie Guo, Political/Social Action Editor
A Rupi Kaur and bubble tea stan