Profile: Students in Skates
Tyler Wishart '22 exemplifies grit and determination through ice hockey, recording 83 points in 41 games during his career at John Jay High School. In September 2020, the standout explosive forward announced on Instagram that he has committed to Cornell University, where he will play for their Division 1 Ice Hockey team. As of the 2019-20 season, Cornell's ice hockey team is ranked #3 among Division 1 ice hockey programs, molding incredible talent and producing top draft picks Wishart was involved in the commitment process since December of 2019. He had many long talks and visitations with numerous schools. But in the end, Cornell was where he found his home.
Tyler has been playing ice hockey since he was a little boy. The sport has matured him and taught him many valuable lessons, including how "to be a leader, to be positive, and how to compete." More importantly, he has "built bonds and friendships that he cherishes to this day." Tyler says he has made lifelong memories through the sport. Winning and losing has taught him "not to dwell and to fix his mistakes."
Additionally, Tyler plays  for the Westchester Express AAA Ice Hockey Club's U18 team, competing against kids 2 years older and twice his size. The team is ranked 62nd in all of America. In fact, playing for the Express is what initially landed Tyler on the radar for high level college scouts. Tyler says playing for the team is "very high level and compares nothing to high school hockey. Playing against the high-end teams every game is physically draining." However, high school hockey offers something that travel hockey doesn't: Competitive fun. Tyler loves playing in front of an electric crowd and using their energy as momentum. He says there is nothing like a "John Jay playoff game."  Tyler has also created unexpected bonds which he will keep for the rest of his life. Wishart also loves the upstate trips. He states that staying in hotels, long bus rides, and going to team dinners are some of his favorite memories. However, "My favorite memory was freshman year when we went to the state tournament in Buffalo and stayed in an awesome hotel,." says Wishart.
View Comments (2)
About the Contributor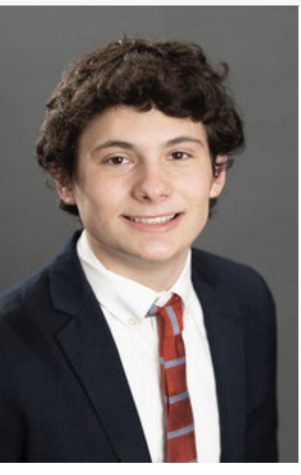 Doug Styles, Sports Editor
Writer, Hockey Player, Avid Sports Fan