Death of Basketball Legend Shocks World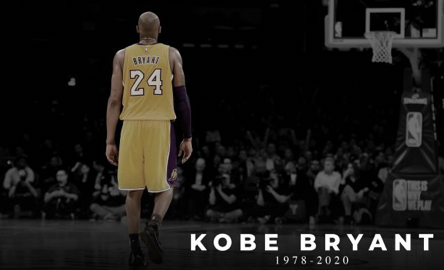 Millions have come together this week to mourn the loss of sports legend Kobe Bryant. The future Hall of Famer's life was tragically taken in a horrific helicopter crash on Sunday morning in the mountains of Calabasas, CA. Eight others perished in the crash, including Kobe's beloved daughter Gianna Bryant. She was just 13 years old. Those on board were headed to Mamba Sports Academy in Thousand Oaks, California, for a youth basketball event. Along for the ride was Gianna's teammate Alyssa Altobelli (13), and her parents John Altobelli (56) and Keri Altobelli (46). Also, among the perished Christina Mauser (38), mother and daughter Sarah (45) and Peyton (13) Chester, and the pilot Ara Zobayan (50). There were no survivors on board the S-76B helicopter.
There has been some controversy as to why the helicopter even took off Sunday morning. Calabasas residents who witnessed the crash described a thick fog, and visibility was so restricted Sunday morning that the Los Angeles Police Department's Air Support Division grounded its helicopters. Another contributing factor could have been the helicopter's nonexistent black box, or a terrain avoidance warning system. The chopper was at 2,300 feet when the pilot last communicated with air traffic controllers.  Passengers in the S-76B were descending at a rate of more than 33 feet per second (23 miles per hour) at impact. It was traveling forward at about 152 mph just before the crash, according to a radar report by FlightAware. Unfortunately, it seems as though this was a tragedy that could have been averted with a few extra precautions.
As hundreds of thousands gathered outside the Staples Center to pay respects to the Lakers legend, millions across the globe reflect on an unforgettable career and a wonderful life lived. While most people will remember Kobe by his 33,643 career points and 5 NBA championships, people who were closest to him will remember him by the work he did off the court. Above all things, Kobe was a father. Kobe was a father to four girls; Gianna (13), Natalia (17), Bianka (3), and Capri (7 months). After his family, he was also a father figure for many throughout the basketball world. During his time in the NBA Kobe did granted over 200 wishes for the Make-A-Wish foundation. Kobe was also involved in numerous events sponsoring the start of basketball for many underprivileged children. Kobe Bryant was a man of his community and was committed to bettering the next generation of young athletes.
As a person of the sports world and a sports kid, I believe I speak for many people when I say, thank you, Kobe.