Science Olympiad moves on to the State Championships
The John Jay Science Olympiad team has qualified to compete in the New York State championship for the 32nd time in 35 years. For those of you who don't know, Science Olympiad is a club at John Jay that allows students to further their passion for science. Students in this club focus on a particular branch of science and prepare for multiple competitions where they will be asked to complete labs and answer questions based off of their knowledge. 
Recently the team participated in a Regional competition that took place at Byram Hills. There were around 44 teams including John Jay that competed with hopes of placing in the top 5 out of the entire competition. John Jay was represented by two teams consisting of 23 students. Both teams had participants that competed in almost every event at the competition. Students would report to specific classrooms to compete in the event they had prepared for, and when the event was over they would head back to the team room. 
When the competition concluded, all teams went to the auditorium for the award ceremony. Each team that placed in the top 10 for each event were awarded medals according to their placement. John Jay's two teams took home 18 medals from the competition. At the end of the ceremony, the overall results of the competition were presented that would let teams know who qualified for the state championships. John Jay's Purple team received 5th place out of all 44 teams that competed. 
The team is now preparing for the New York State competition which will be held at LeMoyne College March 13 and 14. All participants are looking forward to the competition and hope to bring home many medals once more.
About the Writer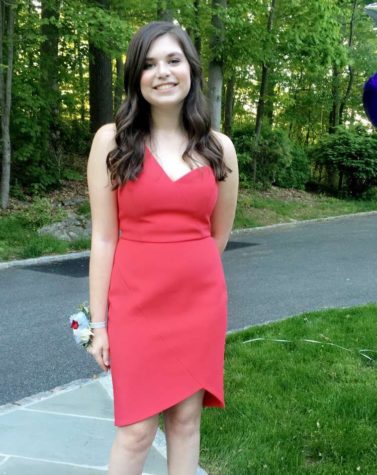 Lauren Siegel, Entertainment Editor