Yankees Winter Meetings
This past week, The New York Yankees made a big splash at this year's annual Winter Meetings in San Diego, California when they signed former Cy Young winner Gerrit Cole. The former first-round pick, drafted by the Yankees back in 08' is finally in pinstripes. After traded to Houston in 2018 instead of New York, the Yankees finally landed there long-awaited gem who they drafted out of high school. This record-setting deal is worth $324 million over nine years. This deal is the largest for any pitcher in the history of baseball.
Although the sun was shining bright for most of San Diego, former Yankee, and fan-favorite shortstop, Didi Gregorious signed a one year deal with the Philadelphia Phillies. Although Yankee fans across New York including myself hate to see Didi go, the Yankees don't need him; as they have the young and exhilarating Gleyber Torres. On a brighter note, the Yankees re-signed veteran outfielder and longest tenure Yankee Brett Gardner. The Yankees are also interested in signing Milwaukee Brewers relief pitcher Josh Hader to replace Dellin Betances who might leave the team as well.
In other news around the MLB, the Nationals re-signed World Series MVP Stephen Strasburg for $245 million. Although they re-signed their ace, they had to let go of MVP finalist Anthony Rendon who signed a deal with the Los Angeles Angels. Former Mets pitcher Zach Wheeler signed a $100 million deal with the Phillies and the Yankees crosstown rivals made a signing of their own when they signed former Red Sox pitcher Rick Porcello.
With the signing of Gerrit Cole, the Yankees are now favored to win the World Series improving from 6-1 to 4-1 odds, according to CBS Sports. Lots of fans were crushing the Yankees GM Brian Cashman and the front office when they passed on superstars like Manny Machado and Bryce Harper last offseason; but it was all for the one guy they had their eye on since 2008. With the signing of Cole, the "Evil Empire" is officially back in the Bronx and ready to terrorize the MLB for years to come.
About the Writer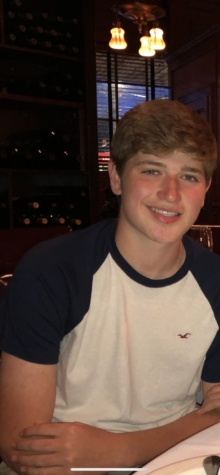 Jeffrey Alper, Sports Editor