Clueless Remake 23 Years Later? "Ugh, as if!"
Hang on for a minute...we're trying to find some more stories you might like.
Clueless, one of the most well-known rom-coms of the '90s, is reportedly being remade. This time, the film is going to be tailored to our generation.
The 1995 hit blockbuster is a modern retelling of Jane Austen's novel, Emma. Since it's release, Clueless has earned a spot on countless moviegoers' "Top 10" list. The film is regarded by many as one of the best 'teen films' of all time.
Set in a Beverly Hills High School, Cher (Alicia Silverstone) and Dionne (Stacey Dash) have it all: looks, popularity, and vast wealth. Along comes a new student, Tai (Brittany Murphy) looking to fit in. Cher and Dionne see an opening and decide to give Tai a makeover. With the help of Cher's ex-stepbrother Josh (Paul Rudd), they later realize that Tai didn't need a makeover; she was just fine being herself.
Paramount Pictures is in early development stages of the film. As of now, they have hired writer of Netflix series, GLOW , Marquita Robinson, to draft a script. Tracy Y. Oliver, writer of the comedy Girls Trip, has been hired to produce the film.
Fans of Clueless are outraged at the thought of remaking such a timeless film that is "perfect as it is". Many have speculated that the new Clueless would be a continuation of the original. However, Tracy Oliver cleared up that rumor, tweeting, "Crazy excited to be producing a *new* take on one of my favorite movies of all time, #Clueless, with the hilarious and super talented @MarqRobinson writing it!!! As. If."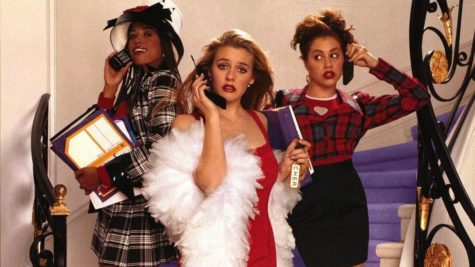 At this point, no further details have been released. For now, we remain left in the dark regarding the fate of this beloved, American classic, hoping a remake can do it justice.