Judge Hits Historic 62nd Home Run in Texas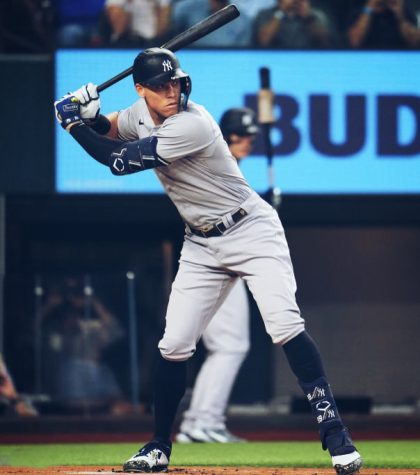 Having already clinched the playoffs, the New York Yankees are looking to end an amazing season with a series win over the Texas Rangers. Most viewers, however, choose to turn on the YES Network in hopes of seeing one historical feat, a home run from Aaron Judge.
On September 28, Judge blasted his record-tying 61st home run in Toronto, the first time an American League player accomplished this since Roger Maris in 1961. Maris broke Babe Ruth's previous record of 60 on the last game of the season, making it all the more dramatic when it happened.
Today, fans turned on their TVs to see Judge break the record, but they were once again disappointed in the first game. In the first game of the double header, the Yankees defeated the Rangers 5-4. Out of 5 at-bats, Judge got only one hit. He has been notably less consistent since hitting his 59th home run, but it isn't entirely his fault. Since that game, about a third of Judge's at-bats (18 out of 57) resulted in a walk. Teammate Giancarlo Stanton walked an average of roughly 12% during that time, significantly less than Judge.
In the second game of the double header, Judge was first at bat. The first pitch was high. The second down the middle, a strike looking. The third pitch made history. Aaron Judge smashed his 62nd home run into deep left field, solidifying his place in the history books.
What makes this accomplishment so huge is the era in which it occurred. Aaron Judge will come nowhere near the MLB record of 73 homers set by Barry Bonds in 2001. This season actually places him in the number seven spot for most home runs in a season. What makes it so special is the fact that he did it without the help of steroids. Barry Bonds (2001), Sammy Sosa (1998, 1999, 2001), and Mark McGwire (1999) all notoriously used steroids in their record-breaking seasons. The MLB during the late 1990s and early 2000s was not strict about steroid usage but has since cracked down on it.
Judge can finally breathe a sigh of relief as his magical season comes to an end with the big 62. He has definitely earned a long break… but it'll have to wait until after the playoffs because the Yankees have clinched the number two seed in the American League playoff bracket and hope to continue their success in October.
Leave a Comment
About the Contributor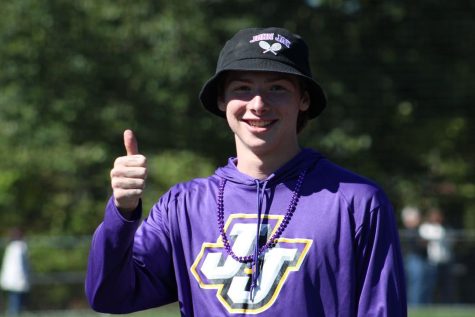 Ian Rhodes, Web Editor
"The central dilemma in journalism is that you don't know what you don't know." -Bob Woodward