Why Zion Williamson Should Sit the Rest of His College Season
New York Knicks, Phoenix Suns, Chicago Bulls, Cleveland Cavaliers fans and the whole basketball world held their breath yesterday when Duke star, 6'7'' 284-pound freak of nature, Zion Williamson fell to the floor in Wednesday night's game vs UNC. The star everyone came to see made a cut and fell, exploding his shoe, (literally) and grabbed his knee. It was ruled later that Williamson was "day to day with a knee sprain" according to Coach Krzyzewski. But, some wondered if this was the last time Williamson would play college hoops without pay for Duke University in order to prepare for the NBA draft and prevent serious injury.
Zion Williamson was one of the most hyped up athletes coming out of high school. Several drew the comparison between him and Lebron James, arguably one of the greatest players of all time. NBA teams with little to no hope (the Suns, Knicks, Cavs) watch their team lose night in and night out for a hope at being able to land the number 1 overall selection in the NBA draft to take Zion and have him revive their franchise. Thus far, Zion has not failed to live up to high expectations. Every time he steps on the floor he wows the audience with powerful dunks and his extreme athletic ability. He makes the ESPN social media practically his own show at times, making him one of the most popular college athletes.
However, Zion, this amazing star basketball player who brings in huge revenue for the NCAA makes less than me. He works at a summer camp and makes $500 dollars, (before taxes). That really isn't right. Zion Williamson brings the NCAA millions and millions of dollars and how much does he get? You guessed it: none of it. For last night's Zion's Duke vs UNC rivalry debut, the cheapest tickets were just under $3,000. People spent 3,000 dollars, $78.79 per second, to watch Zion Williamson and his team play. Unfortunately, the MVP, Zion, can't make any money despite bringing in all revenue which mirrored ticket prices for the Super bowl. The cheapest ticket to watch the Phoenix Suns play is $6 dollars. That is the same cost as a sandwich and soda at Subway but the athletes playing for Phoenix get paid millions while people like Zion make nothing making playing a huge risk for Zion.
Donavan Mitchell, a star NBA guard, called out the NCAA after Zions injury saying, "Again let's remember all the money that went into this [Duke vs UNC) game… and these players get none of it… and now Zion gets hurt… something has to change @NCAA."
Zion's shoe endorsement could be the highest rookie shoe deal of all time once he reaches the Pros. He could even land his own signature shoe. Especially after tearing his shoe last night it will be a dream come true marketing wise for whoever lands his shoe deal. And, I wouldn't be surprised if Zion gets his own shoe deal worth over $100 million, a max NBA contract, major endorsment deals and profiting from his name and brand he chooses for himself. So, the real question is why should Zion risk all of this for playing in college basketball, making no money, and risking a potentially serious injury? The answer is clear that he shouldn't.
NBA point guard Isaiah Thomas said on social media, "…One injury can change somebody's career, Zion sit yo a—down lol and we will be ready for you in the big boy league."
Williamson has already shown he is worthy of the number one pick in June and is ready to be a good NBA player. After going down with an injury against UNC, it really emphasized the fact that he could lose it all with one scary injury. There is no reason to risk anything anymore. Nobody will really judge him if he chooses to sit out and not risk the endorsements, shoe brand, NBA deal, and all the millions of dollars that will come with it. Zion has an $8 million-dollar injury insurance. Which seems like a lot but in comparison to all he could make when he goes pro is mind blowing. Duke pays him nothing except for a free education that he will abandon after this year. While people may argue the he is quitting on his teammates and his team, he really doesn't owe Duke or the NCAA anything that he hasn't already given him. And, since Zion isn't allowed to make money due to the strict rules of the NCAA, Zion really has no reason to play and nothing that should make him play and risk injury down the road destroying his career. If he can just sit out the rest of this year after proving his talents, he will collect major checks in the pros.
​This has been an ongoing topic of discussion for quite some time but has really picked up after the Duke star tore through his shoe.  Zion needs to sit out now to remain healthy and have the career he deserves making millions of dollars. If he continues to play for Duke and gets injured, he could lose everything for a team, and university that doesn't pay him anything and doesn't give him a great fallback option. Zion brings the NCAA lots of money and attention and really receives nothing in return right now. He has proven himself to be the number one pick in the draft and is set up to have a really successful, and profitable NBA career for whoever is lucky enough to land the first pick. He can't risk it all now even if he wants to win a national championship, there will be a lot more winning to come in the "big boy league."
About the Writer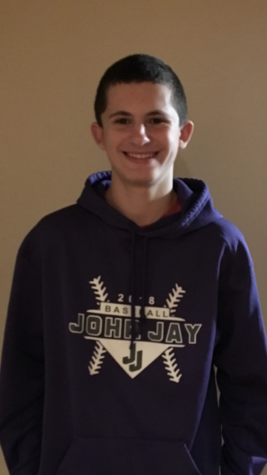 Brandon Beame, Sports Editor