The High Line and Chelsea Market Field Trip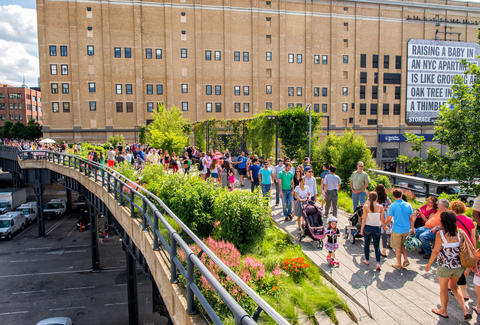 Hang on for a minute...we're trying to find some more stories you might like.
On November 8, the History of New York City class took a field trip to, you guessed it, New York City. The day started with an hour and a half bus ride to the High Line, a historic elevated pathway, known as New York's Park in the Sky. It was once a bustling railroad in the early 1900s cutting through the Meatpacking District and West Chelsea. When walking the one and a half mile trail, we were able to enjoy the city from a different perspective. The peacefulness of the High Line contrasted with the crowded city below. We walked through the ever-changing gardens, comprised of perennials, grasses, shrubs, and trees, which added a touch of natural beauty. When the railroad was abandoned, the gardens grew wild, but I never would've guessed they were once desserted. We also enjoyed looking inside the luxury apartments built on the High Line, selling for nearly 50 million. Yes, the buildings were extravagant and upscale, but I'm not sure I would want to live there, as there is no privacy, unless you don't mind pedestrians watching you as you eat dinner with your family… The condonimum complex designed by Zaha Hadid was especially interesting, due to the one of a kind modern architecture. There was a sky lit pool, spa, private imax, and High Line terrace. My favorite part about the walkway was the public art on display. In particular, I liked Dorothy Iannone's mural of three colorful Statues of Liberty showing how New York is a symbol of diversity and freedom. Our walk concluded in West Chelsea with Andrea Bowers' neon sign reading "We are 11 million," which is a reference to the estimated number of undocumented immigrants living in America and a homage to their unappreciated and unnoticed contributions.
We then walked 0.1 miles to Chelsea Market for lunch. Chelsea Market is an indoor food court, but it's definitely not your average McDonald's, Burger King, and Panda Express. There are 58 different shops, and it was certainly not easy to pick where we wanted to eat, but eventually decided on a typical American restaurant, where I got grilled cheese. After lunch, we went to a donut shop Mr. McAlley reccomended to us. The Doughnuttery makes mini donuts right in front of the customer and then rolls them in different sugars, spices, and toppings. I got twelve donuts, four different flavors, to share. I got Speckled Strawberry, made with strawberries, lemon-thyme, and rainbow sprinkles, Powdered Sugar, and Glaze Drizzle, with a chocolate glaze and sprinkles, but my favorite was Pumpkin Pie Brulee, made with pumpkin, graham crackers, carmelized sugar, and spices.
We left Chelsea Market around 12:30 and returned to school in time for ninth period. This field trip was not your ordinary trip to a museum or historic landmark. It honestly felt like a weekend trip to the city you would take with your friends. We explored the city with Mr. McAlley and Mrs. Weiss, but we had a lot of freedom and independence. I can't wait for our next field trip to Grand Central.
About the Writer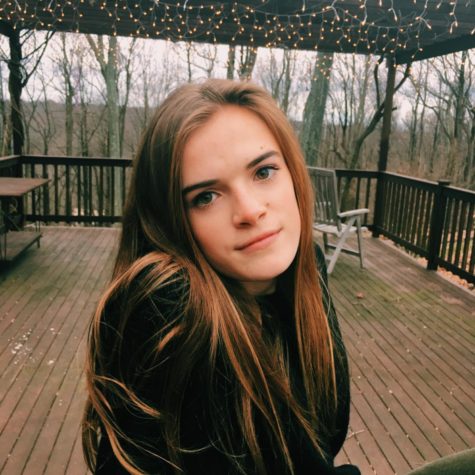 Tyman Cronin, Editor in Chief