The New John Jay Fishing Club – Catch You There!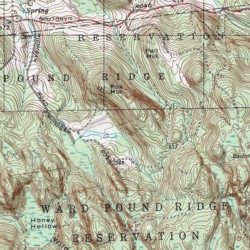 Hang on for a minute...we're trying to find some more stories you might like.
All John Jay students live within a few miles of some of the greatest fishing spots in New York. In fact, Westchester is home to over 150 lakes and reservoirs which permit fishing. These waterways are full of bass, trout, perch, bluegill, and many others. Although some John Jay students take advantage of these fantastic bodies of water, many students have never experienced the thrill of catching a fish and are eager to try this sport but are not sure how to get started. John Jay's new Fishing Club is the answer.
The John Jay Fishing Club will be a place for new and experienced anglers to meet and discuss our fishing experiences, as well as teach each other tricks and tips about fishing, tackle, and great fishing venues. In addition, we will organize fishing trips after school as often as possible. We also intend to compete in local fishing tournaments. The club adviser, Ms. Trieller, is a fly fishing aficionado who can assist all interested in fly fishing rather than "traditional" spin fishing. Although we are still waiting for final approval from Campus Congress, we hope to see you at our first meeting, which will be held in late October.