The Nuclear Missile Race Continues
Hang on for a minute...we're trying to find some more stories you might like.
Currently, only 5 nations in the world are able to strike any location on earth with nuclear missiles. Russia, the United States, China, Britain and France all have the power to send missiles to anywhere in the world. But other nations are catching up in the race.
North Korea has drastically increased the range of its missiles. In tests last year, the nation showed that it could most likely strike the United States. North Korea is among a number of countries that have been working to improve the accuracy and range of their missiles. Countries including Israel, India, Saudi Arabia, Iran, Pakistan, South Korea and Taiwan have increased the accuracy of regional missiles. These nuclear missiles are increasing war threats with neighboring countries. Many of the countries that have heavily invested in missiles over the last two decades are in well-known hotspots in Asia and the Middle East.
However, many of the missiles being developed by these countries are based on obsolete technologies, which makes them less accurate, increasing the risk to civilians. And there is a risk that missiles could fall into the hands of militias and terrorist groups.
Countries investing in missiles are often trying to deter regional adversaries. But the effects of this arms race ripples across the globe. North Korea is a prime example of the danger of missiles. According to the NY Times, estimates of North Korea's maximum missile range went from 745 miles in 1990 to more than 8,000 miles now. That's enough to strike about half of the world, including the United States mainland. North Korea's growth caused South Korea to continue their missile projects. South Korea gained the ability to strike anywhere in North Korea as a defense tactic against North Korea.
Countries like Iran, North Korea and Pakistan have robust missile development programs. And the similarity of some of their missiles indicates that they have collaborated to share technology. According the the NY Times, Pakistan began investing more heavily in its missile program in the 1990s and is believed to have also collaborated with China. By the mid-2000s, Pakistan had the ability to strike most of India, its main regional rival.
India, in turn, became capable of striking anywhere in Pakistan and most of China, another regional rival, in the last two decades. India is now collaborating with Russia to develop cruise missiles.
Saudi Arabia and Israel were already able to strike Iran before 1990. But now Iran could strike back at either country, thanks in part to technology it acquired from North Korea.
Trying to prevent the spread of missile technology is very difficult. However, if these missiles are in the wrong hands, millions of people could die and World War III could be detrimental to the human race.
About the Writer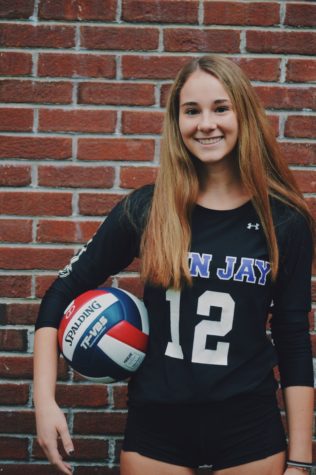 Vivian Turriago, Editor in Chief
All-section volleyball player.