After the Dust Settles, John Jay Football is Legit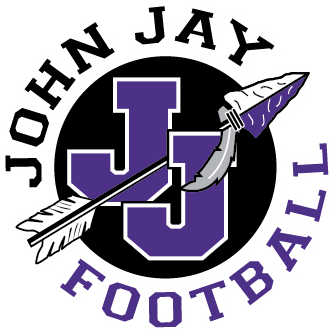 Hang on for a minute...we're trying to find some more stories you might like.
It was a nippy Thursday night in Westchester County, as two powerhouse Section 1 rivals battled it out on the football field—  John Jay versus Somers. It was the game every student had been looking forward to, for a couple of reasons. First, John Jay was 4-0 for the first time since 2010. Second, Somers' is the reigning state champions, and a team John Jay has not beat in football since 2006.
The game was one filled with energy and bliss, and the John Jay tribe was as rowdy as ever. After an exuberant four quarters, the lights settled and John Jay was crowned winner, 21-7. So what was so special about this win? Well, John Jay has now become one of the teams to beat in the stacked Section 1 football class. The path to the championship is paved; the team must now take advantage of this situation. Standout quarterback Bryce Ford understands what it means to be 5-0: "It's something we cannot take for granted, we know what this means, we know how important it is to be 5-0. We have full confidence that we are one of the best teams in Section 1, and at this point, no one can say otherwise." The confidence is clearly high throughout the team, and for valid reasons. This could be a year of rejuvenation for John Jay sports. With Cross Country already killing it, and football doing the same, it is all looking good from here on out.
Now, to all of the students reading this, the team needs your support. The energy on Thursday night was incomparable to any other football game in the past three years. The tribe must continue this trend. The football team is legitimate, folks. Time to pledge support to the greatest and hypest team in Section 1.