French Class of 2021 Takes a Trip to Qu​é​bec
A group of around twenty students – accompanied by three chaperones – departed John Jay High School on Friday, January 10th, on a coach bus to embark on a four day trip to ​Québec City.
The weekend was filled with numerous fun and educational activities such as a virtual reality experience, tubing along the snowy slopes of Canada, dog sledding, and visiting art museums.
After the students had completed their extensive itinerary over the course of the four days, they reported their favorite activities during class the following Tuesday. The Slides of the Terrasse Dufferin, the Cabane ​à ​Pierre Sugar Shack, and Village Vacances Valcartier were popular favorites among the students.
The students also visited the iconic H​ôtel de Glace​, a seasonal hotel that is made from ice and snow. On the last day, the group admired the breathtaking view of the Parc de la Chute Montmorency, an 83-meter waterfall.
Throughout the entirety of the trip, a tour guide from Prom​é​tour Educational Tours spoke to the students in French. He would walk with the students through the city's streets, talking about the history of ​Québec​ and sharing the little but interesting details of each building.
"I had trouble understanding the tour guide at first, but as the trip went on, I noticed myself picking up more and more of what he was saying… I think this was just because of the constant exposure to the French language," a student says.
Madame Kutscher, the class' French teacher, reflects on the trip: "I love going to ​Québec every year to see the students' reactions and excitement when they do activities, see sights and, in general, immerse themselves in the language and culture of Québec."
This trip is offered annually to any junior in the French program at John Jay High School. The French program also offers a trip to Montr​éal for seniors and ​an excellent foreign exchange program that is coordinated with Lyc​é​e Renior, a high school located near the French Riviera.
Leave a Comment
About the Writer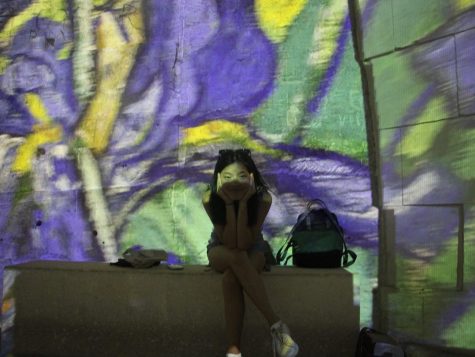 Sophie Guo, Political/Social Action Editor
A Rupi Kaur and bubble tea stan