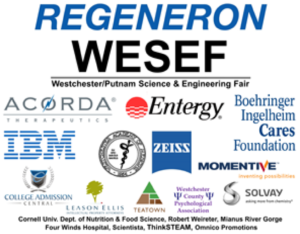 At John Jay High School, students have the opportunity to take part in the Science Research Honors Program, a three-year class involving the development of a science project of choice.  Such a project encompasses literature research, mentorship, and competition in their chosen area of study. The mentorship experience, is undoubtedly the most novel and privileged opportunity one can receive at the highschool level.  
In sophmore year, students can enter the Science Research Program and begin reaching out to as many scientific professionals as possible first beginning with a list development.  This list can come from a variety of sources including colleges, research institutions, government facilities, or organizations and be of any desired scientific area of research. When looking over a scientist or professional's page, students should take note of the following: research expertise, lab location, and contact information.  Generating a brief description and contact source, as well as the student's personal synopsis of their desired, general area of research will prepare them for the second semester goal: emailing and phone communication. Formulating an email with professionalism and eagerness, along with the attachment of a resume will be a major help in the process. Once they arrange communications, students will discuss with the professional their intended research goals, the possibility to develop a mentorship, and conduct research during the coming summer.
Although the these steps may appear analytical, students must take note that like their other academic courses, science research requires dedication, patience, and above all, perseverance.  Finding a mentor is not always quick. Not every scientist is going to say "yes." Some might not even respond. However, every student must endure their own path, as the opportunity at the end is long worth the work and wait in between.
As a second-year science research student, I can attest to the above mentor process.  Coming into the program with a goal ready to conquer, finding a mentor that best suited my area of study as well as offering me the most productive experience was not a walk in the park.  However, after a multiplicity of emails, phone calls, and altering of topics, I finally obtained a mentor, a situation that, like above, was long worth the wait. With the help of my
teachers, family, and peers, staying patient, flexible, and committed to the process allowed me to jump into a project with an eager-to guide mentor.  
For a student passionate about science, the mentorship experience offers an extraordinary opportunity.  To develop an experiment and work in a lab with an expert at the highschool level is a chance that comes once and a lifetime.  Not only is creating your own experiment, testing your hypothesis, and analyzing results a novel experience, but sharing work you are passionate about and even making a change or discovery in the scientific community is a great achievement in a high schooler's career.  
Overall, the Science Research mentorship experience is a great privilege.  However, working closely with your network of teachers, family, and peers as well as with your own perseverance and patience is all part of the process.
And who knows, you can be the next Newton, the next Einstein, the next Franklin – just keep your eyes on the prize.